Let's take a more in-depth look at how QUILS and QUILS:ES work. With these screeners for young children, you're just a few steps away from an important first look at your students' skills in vocabulary, syntax, and process—areas critical to language development and later academic success. Here's how they work: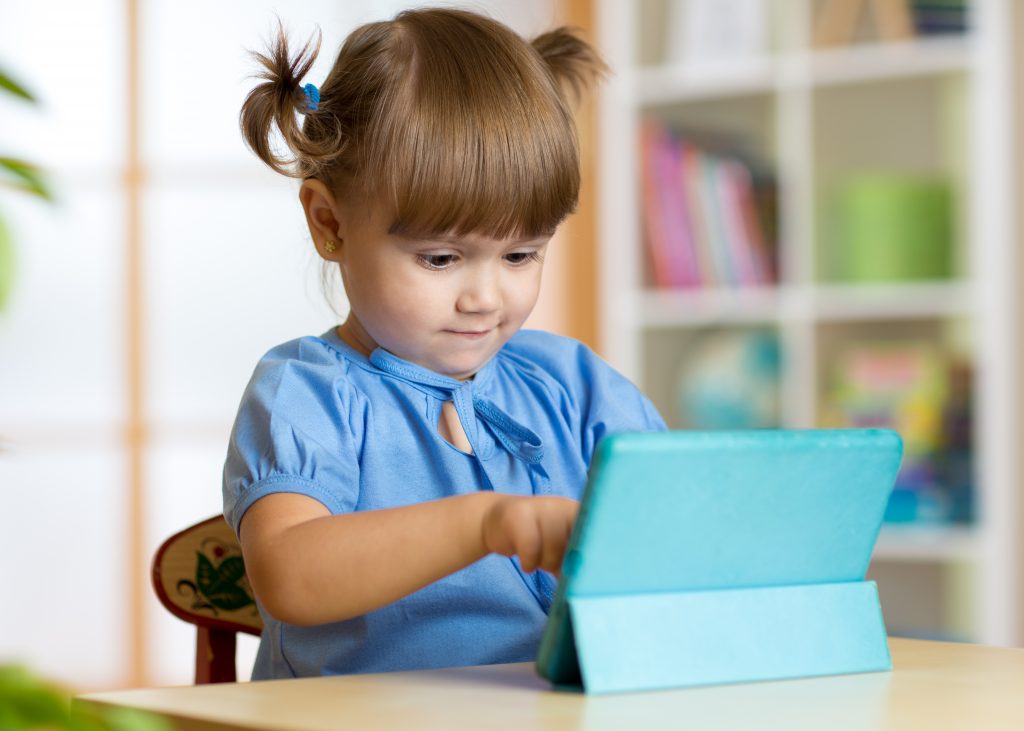 1. SET UP YOUR QUILS STATION
Setting up for QUILS is a snap—all you need is a tablet (an iPad or Android compatible with the QUILS minimum technical requirements or a desktop or laptop, preferably with touchscreen technology (compatible with the QUILS minimum technical requirements), and with internet access with a download speed of 10−15 Mpbs. Make sure your QUILS screening station is in a quiet area of the classroom or a separate room so the child isn't distracted. Or, prepare for a virtual screening by referencing the QUILS remote screening guidance.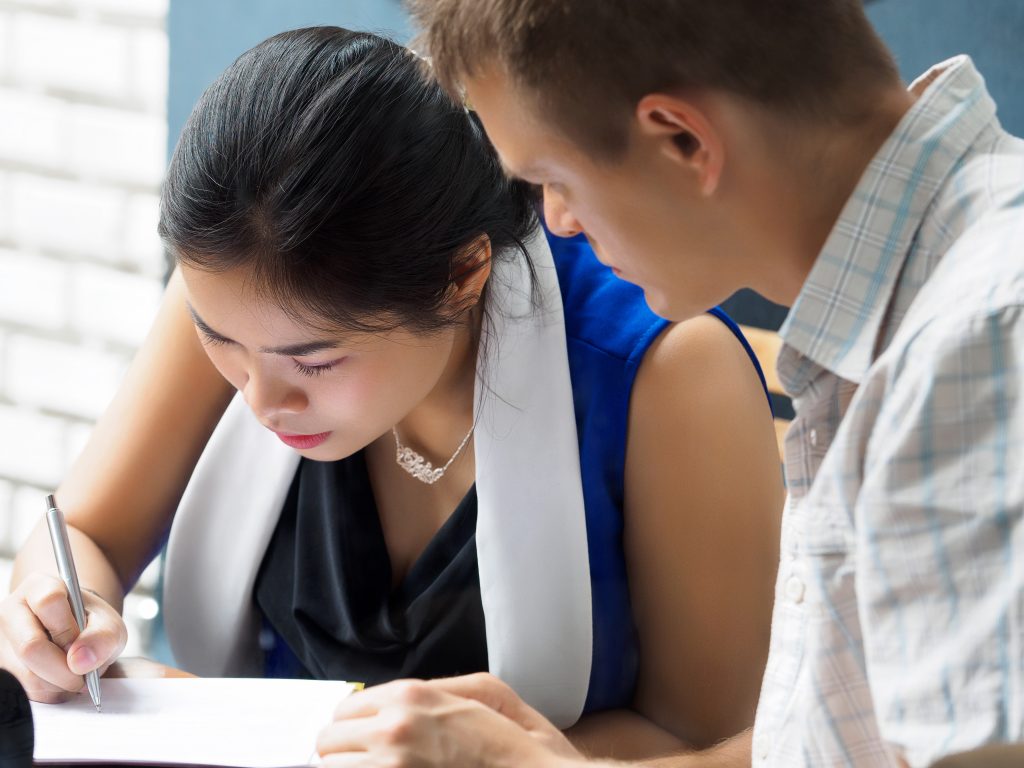 2. ENSURE THE STUDENT'S ELIGIBILITY
Before you screen, make sure the child is a proficient, primary English speaker. (Not sure if the child is proficient in English? Ask the parent to fill out the brief, seven-question Language Questionnaire first.) For children from Spanish-speaking households, you'll use QUILS:ES and verify that the child speaks English and Spanish before you screen.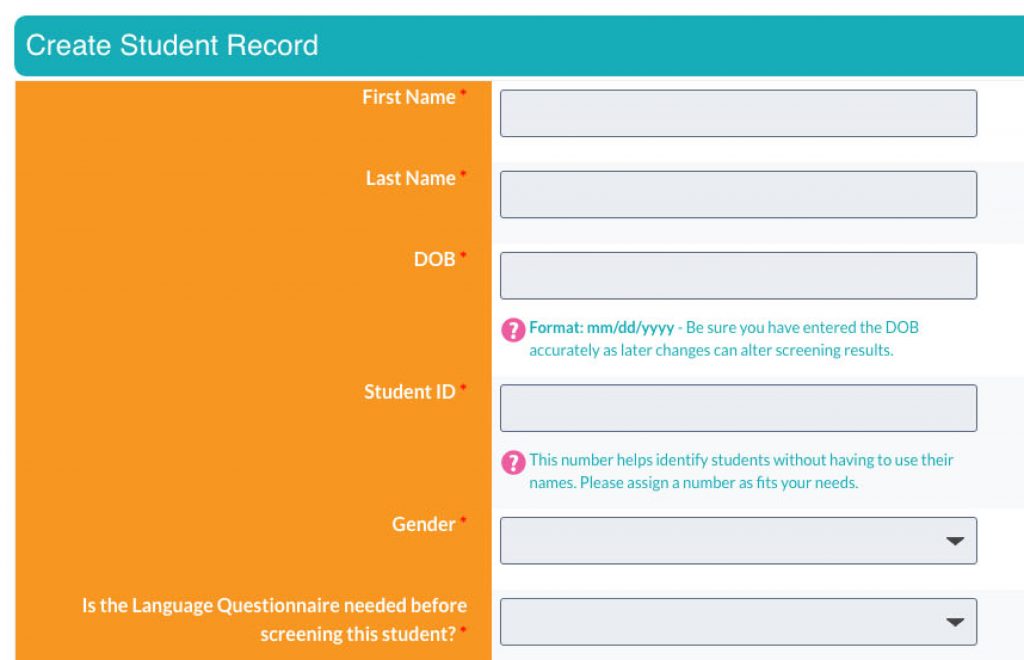 3. CREATE A STUDENT RECORD
Go to the Students page and enter the child's information to get started. You can also assign the child a unique student ID number so you can generate reports without the child's name or export your data with ID numbers only for identification.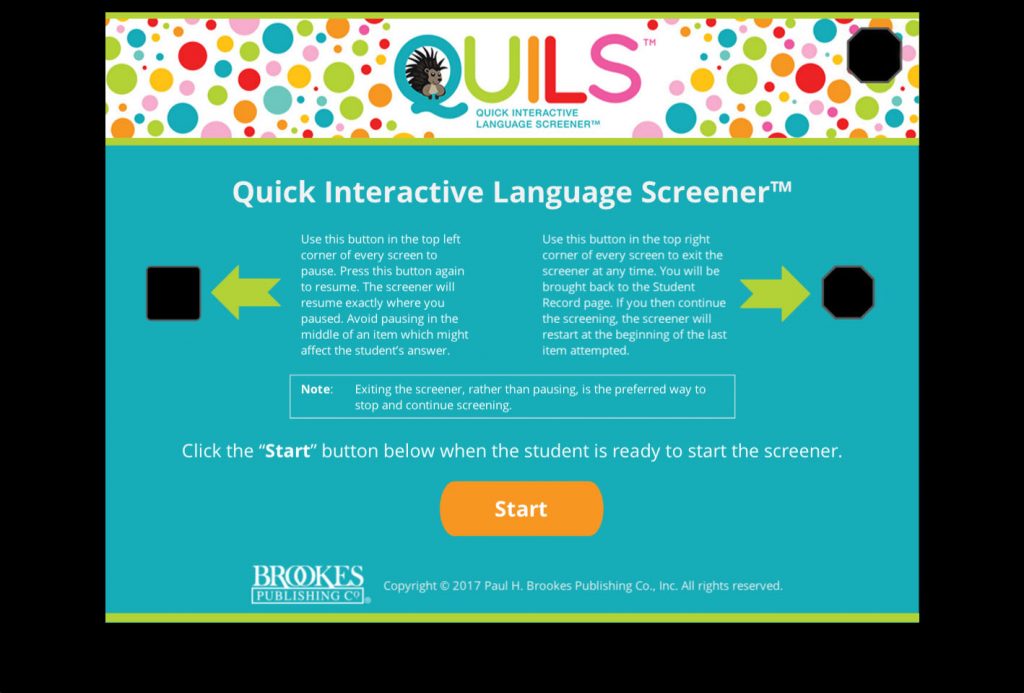 4. SCREEN AND SCORE AUTOMATICALLY
In just 15–20 minutes, the child completes QUILS with a little supervision from a teacher, paraprofessional, parent, or classroom volunteer. While the child has fun choosing answers from engaging illustrations, QUILS does all the work for you—the screener is automatically administered and scored, so you get reliable results every time.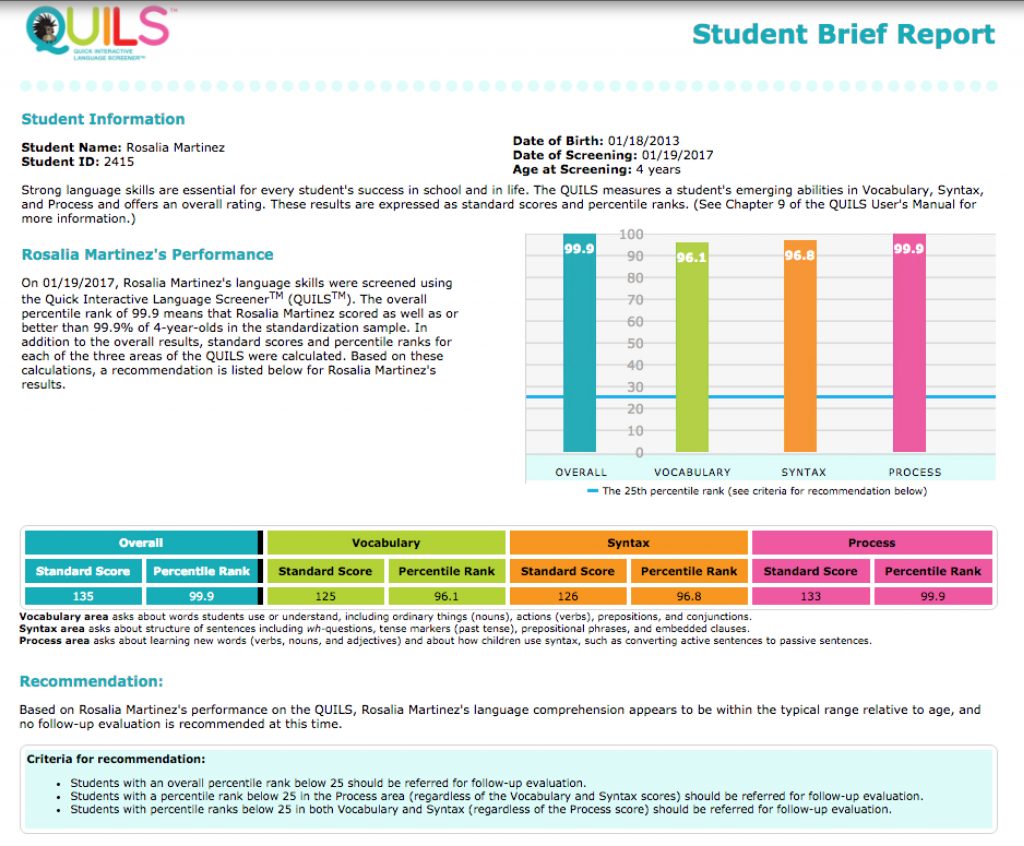 5. SEE YOUR REPORTS RIGHT AWAY
As soon as screening is done, results are available in clear and simple reports. Just go to the Reports tab—with a few clicks, you can generate individual Student Reports, the Parent Report to share with families, and Group Reports for multiple students. QUILS results help you identify areas of language development to work on with your student, and the cutoffs show you when to make referrals for follow-up assessment. (Learn about QUILS validity and reliability.)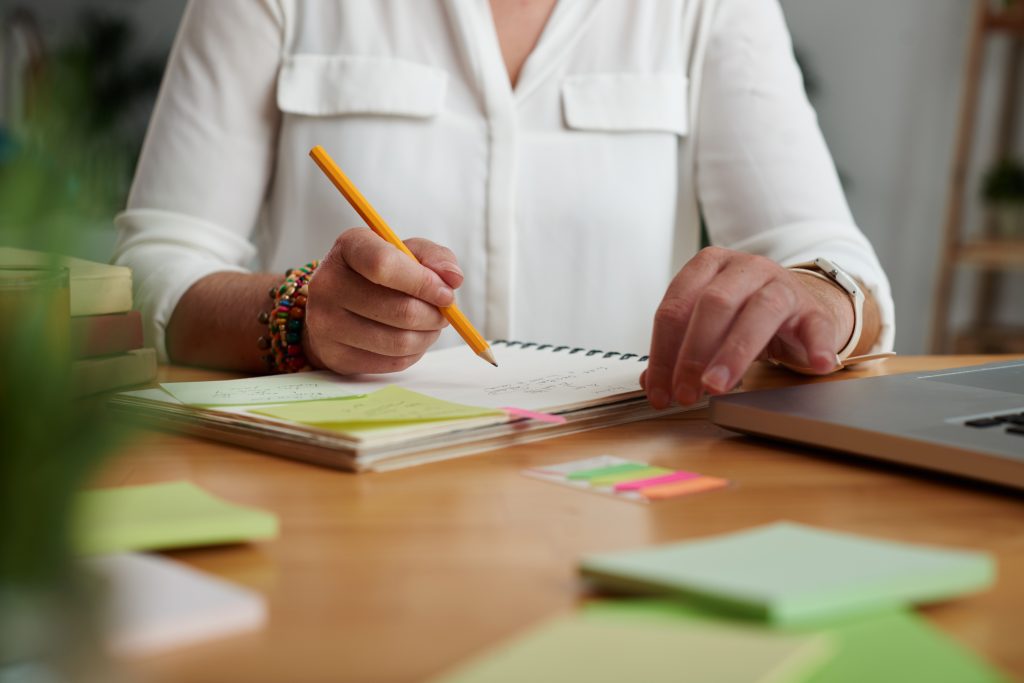 6. FOLLOW UP AND PLAN NEXT STEPS
If the child scores below the QUILS cutoffs, use the recommendation guidance generated with the QUILS reports to plan for next steps, such as referral to a speech-language pathologist or other expert for follow-up assessment. Use the Parent Report, a helpful tool to share with parents to review or discuss the QUILS results. Boost children's language development every day with the tips and fun activities on the Resources tab—and be sure to share them with parents, too!